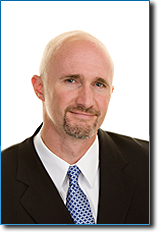 Comprehensive Optometry
Contact Lens Specialist
Dr. Michael Macek received his doctorate degree from the Illinois College of Optometry, Chicago, IL in 1993. He is an Optometrist in private practice since 1994. Dr. Macek works with all types of contact lens styles for all age groups.
Dr. Michael Macek was born and raised in Oak Lawn, IL. He attended St. Gerald Grammar School, Oak Lawn High School and Eastern Illinois University where he played football for the EIU Panthers. Dr. Macek and his family have lived in Downers Grove, IL on Washington Street for the past 17 years. When he's not in the office seeing patients, Dr. Macek and his wife can often be found watching their two sons playing baseball for DGYB and The Fury or playing hockey with the Chicago Hawks and DuPage Stars Hockey Clubs.