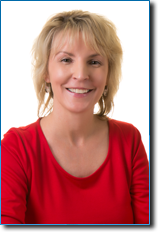 Comprehensive Optometry
Contact Lens Specialist
Dr. Patricia Moser graduated from Illinois Benedictine College, Lisle, IL in 1988 and received her Doctorate Degree from the Illinios College of Optometry, Chicago, IL in 1992. She has been in private practice since 1993. Dr. Moser is a contact lens specialist working with all types of contact lenses. She enjoys working with people of all ages, including children's exams.
Dr. Moser grew up in Oak Lawn, IL where she attended St. Germaine Grammar School and Mother McAuley High School. She now lives in Hinsdale, IL with her four lovely and very active children – three daughters who keep her busy running to gymnastics, pole vaulting events, violin concerts and college activities and a son who plays hockey. The Moser family enjoys following college gymnastics and professional hockey. They also enjoy spending much needed time off in Michigan.