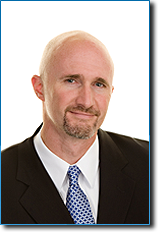 Comprehensive Optometry
Contact Lens Specialist
Dr. Michael Macek received his doctorate degree from the Illinois College of Optometry, Chicago, IL in 1993. He is an Optometrist in private practice since 1994. Dr. Macek works with all types of contact lens styles for all age groups.
Dr. Michael Macek was born and raised in Oak Lawn, IL. He attended St. Gerald Grammar School, Oak Lawn High School and Eastern Illinois University where he played football for the EIU Panthers. Dr. Macek and his family have lived in Downers Grove, IL for the past 20+ years. When he's not in the office seeing patients, Dr. Macek and his wife can often be found watching their two sons playing baseball and hockey for North High School, the Chicago Hawks and DuPage Stars Hockey Clubs.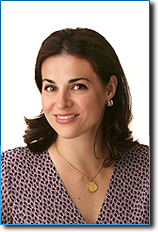 Comprehensive Ophthalmology
Cataract Surgery
Dr. Sophia Sarkos received her medical degree from Ohio State University College of Medicine in 1993. She then performed her Internship at the Cleveland Clinic and completed both her Ophthalmology Residency and a one-year Clinical Research Fellowship at Tulane University, New Orleans, LA. Dr. Sarkos also completed an Anterior Segment and Refractive Fellowship with John Doane, M.D. of Discover Vision Centers in Leawood, KS in July 2004. She is a Board Certified Ophthalmologist in private practice since 1998.
Dr. Sarkos was born and raised in Ohio, where her parents still reside. Dr. Sarkos is married to fellow ophthalmologist and glaucoma specialist, Robert Barnes, MD and currently lives in Oak Brook, IL. She enjoys evening walks, traveling, ophthalmology mission work and spending time with family and friends – especially she and Dr. Barnes' two grown children. Dr. Sarkos and her husband are both avid Chicago Bulls and Cubs fans, and enjoy a friendly sports rivalry when it comes to their alma maters.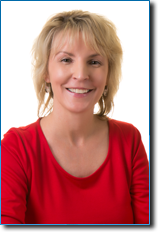 Comprehensive Optometry
Contact Lens Specialist
Dr. Patricia Moser graduated from Illinois Benedictine College, Lisle, IL in 1988 and received her Doctorate Degree from the Illinios College of Optometry, Chicago, IL in 1992. She has been in private practice since 1993. Dr. Moser is a contact lens specialist working with all types of contact lenses. She enjoys working with people of all ages, including children's exams.
Dr. Moser grew up in Oak Lawn, IL where she attended St. Germaine Grammar School and Mother McAuley High School. She now lives in Hinsdale, IL with her four lovely and very active children – three daughters who keep her busy running to gymnastics, pole vaulting events, violin concerts and college activities and a son who plays hockey. The Moser family enjoys following college gymnastics and professional hockey. They also enjoy spending much needed time off in Michigan.